A Counter Current Pool in Cambridge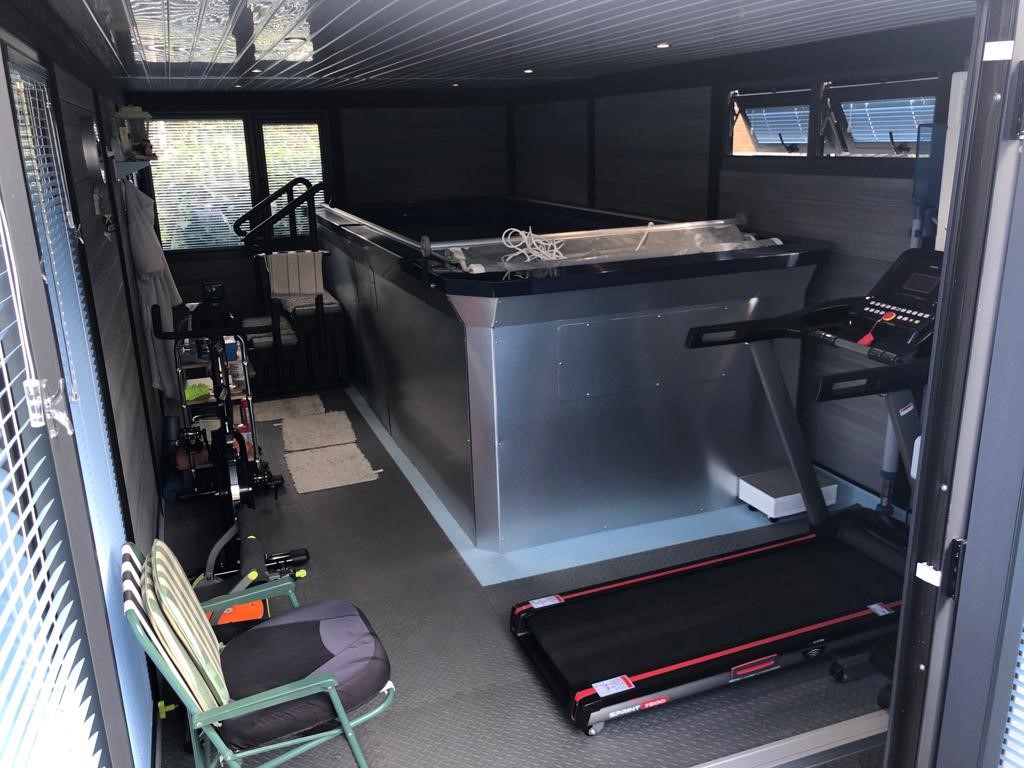 Do you have a dream Garden Room?
We can completely customise the length and width of the room, the type or amount of windows and doors and the whole electrical aspect of the room.   This customer in Cambridge wanted to have a swimming pool in their room, so our electrical team wired waterproof sockets and lights into the building so that their dream was possible and safe to use.