A garden room to be used as a gym and a bar.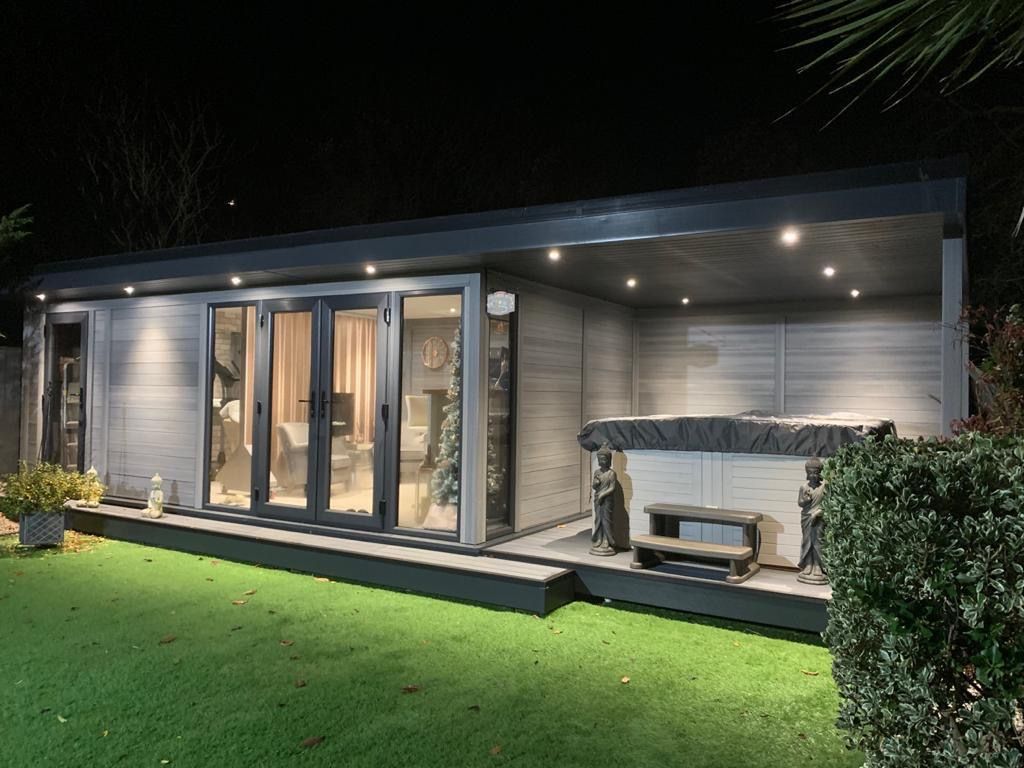 Customise your electrics in your room
This customer wanted downlights inside and out with an additional light inside for the bar. With a chat with the electrical team we achieved that, wired the hot tub and installed an exterior socket for the customer. You can customise your room to what works best for you.